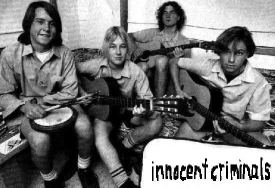 silverchair are one of the biggest Australian alternative bands in history. Daniel Johns on lead guitar and vocals, Chris Joannou on bass, and Ben Gillies on drums, are three mates from Merewether in Newcastle, New South Wales. They have grown up together and have gone to the same school for twelve years. In high school, Daniel and Ben decided it was high time they started a band. So they joined forces and became "Short Elvis". It was a joke at first, but they then decided to become serious about their music. So they recruited Chris and became the "Innocent Criminals". They even had a rhythm guitarist by the name of Tobin Finnane at one stage, but he later left for England. They then closed ranks and remained, and still remain, a three piece.

Playing local concerts at their high school and around their home town gave them a good reputation as a live band. Not long afterwards, the band name was changed once again. They were given a list of suitable names for their group, and as soon as they came across "silverchair", they said "yep, that's the one" and it stuck. It was about this time in 1994 that they saw a competition being run by the long since axed television show "Nomad" on SBS, called "Pick Me", which would give them the opportunity to record a song and a video clip professionally, and basically make something of themselves. All they had to do was send in a demo of a song that they had written, and in 25 words or less tell them why they should be picked. Here's what they wrote:


We're not hip or hop or rap we're rock
We love to write and live to play
Pick us - hear what we have to say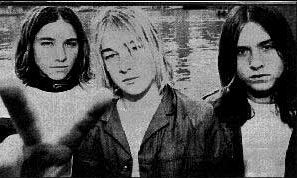 The demo was, of course, "Tomorrow", and before they knew what was happening, they received a call from "Nomad" telling them they had won the competition. Tracy Hutchison, a former host of "Nomad", told the press that their demo was the best and that it "just blew me away every time I heard it". A song was hence recorded and a clip shot to accompany it. This resulted in the release of the famous "Tomorrow" EP.

The next single to come out was "Pure Massacre", which debuted at number one. Daniel Johns said about it "we wanted the people who liked 'Tomorrow' to shit their pants when they heard 'Pure Massacre', 'cos it's a lot heavier than 'Tomorrow'." After that came the release of their debut album, "frogstomp", which silenced the critics and everyone who thought that they were going to be one hit wonders. It turned out to be a cracker of an album, and it also debuted at number one.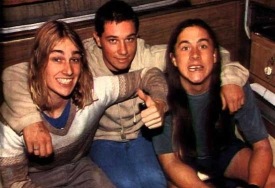 There were two more singles to follow..."Shade" and "Israel's Son", neither of which did as well as their predecessors, but did well nonetheless. They began their tours shortly after this, touring around America, and Europe, as well as the Big Day Out in January 1995, where they shared the bill with the likes of Hole, Ministry and Primal Scream. Later that year, they were invited to play at the MTV Music Video Awards in the US. They accepted, and they were filmed playing "Pure Massacre" on the roof of the Radio City Music Hall in Manhattan for all to see.

1996 saw a break from "frogstomp", but the touring continued, including the US with the Red Hot Chili Peppers, and Europe supported by Everclear. There were more concerts in between, and a festival called Push It in Melbourne, which they received a huge petition for to play at. This was also the year that they made their first ever trip to South America. By the time touring had finished, it was already 1997, and time to get started on the proposed new album.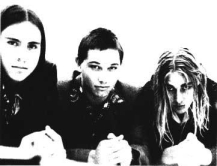 It was recorded in June, and took two to three weeks to complete, which meant they missed two to three weeks of school (bummer). The first single from the yet unreleased album was "Freak". It raced up the charts and spent two weeks at number one. The film clip for "Freak" was filmed in America, and directed by Gerry Casale, who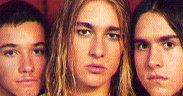 has directed clips for the Foo Fighters and Soundgarden. The only country to not have "Freak" released as the first single was the US, where "Abuse Me" was released first. "Freak" was then released as the second single, while "Abuse Me" was the rest of the world's second single.

The new album was released shortly after. It was called "Freak Show", and it played down the hype of the "second album blues" which had preyed upon many bands before them. Spawning two more singles, "Cemetery" and "The Door", "Freak Show" quickly became a favourite with the fans, but the critics still weren't convinced. They did more tours and more shows, doing round trips of the US, Europe, Asia and South America, not forgetting Australia! Towards the end of the year, the guys showed their home country their gratitude by doing a complete Summer Freak Shows Tour, finishing in Perth on December 20.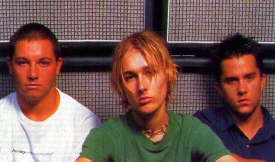 All was quiet on the western front again in 1998, when the guys were scheduled a long break. This didn't last long, however, and by mid year, Daniel had completely written the next album. They went back into the studios in late August, and came back out in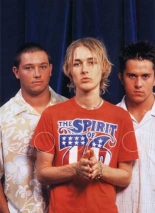 early September with a brand spanking new recorded album for release. One of the web sites on the Internet gave some of the fans a chance to meet their idols and appear as an extra in one of their clips. They also had a special guest appearance by Maggie Kirkpatrick, who used to star in a show called "Prisoner". The result of this was "Anthem For The Year 2000", which was released on January 31, 1999.

In March the same year, the third album finally emerged. Titled "Neon Ballroom", it was very different to the two previous albums, and featured a special guest appearance from renowned Australian piano player David Helfgott. Fans and critics alike dubbed it the album of the decade, and it attracted a new legion of fans, and kept the old ones coming back. The second single, "Ana's Song (Open Fire)" was released shortly after, stunning everyone with it's revealing lyrics. Daniel felt he had to deal with what he was going through, and said that the songs on the album "would help other people".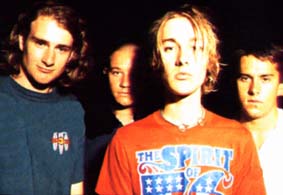 The next single "Miss You Love" was a confusion to many after it's release. Daniel explained that it "isn't a love song at all. In fact, it's an anti love song." Nonetheless, it was a stunner. More tours were scheduled for the album, including a major tour supporting Blink 182 throughout the US. They played Edgefest in Canada, and finished off the year playing Homebake on the Gold Coast, the newly relocated Rock It festival in Perth, and Homebake in Sydney.

2000 was the year for another big break from all things music. All except for one solitary concert, The Falls Festival in Australia on New Years Eve. It was also the year of new beginnings. Their contract with Murmur had ended, and so they began the search for a new record company. And they found one in the form of Eleven, a sub division of Virgin Records. This saw Murmur bring out one more release from the guys – the "Best Of silverchair Volume One" which was also accompanied by a DVD of the same name.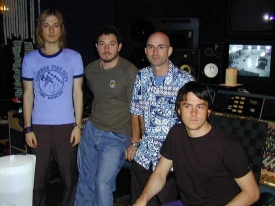 2001 started with a concert at Rock In Rio in Brazil, and the Big Day Out festivals in Australia. Fans who attended these shows got a taste of what was to come on the new album. A new producer in David Bottril, and Van Dyke Parks as a guest arranger, proved vital in what going to be the greatest release from silverchair to date. The album was dubbed "Diorama", which means a world within a world, and for the first time saw Daniel Johns as co-producer.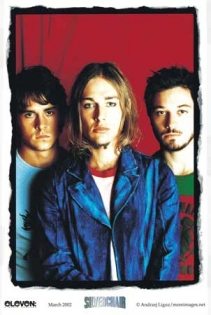 The first single to be released from the album was "The Greatest View" in January of 2002. The song was a perfect indication of what the album was going to contain and it quickly climbed to number one status. The album followed in March and shocked all those who had any doubt as to its success. "Without You" was the next single released in April and followed a very similar pattern to it's predecessor. Both songs showed "the new direction of silverchair" without losing any of that old classic 'chair rock.

It was a few months before single number three saw the light of day. "Luv Your Life" was released in July with a very snazzy animated film clip. It wasn't to do as well as the first two, but it was a favourite nonetheless. The Diorama Box was released around January 2003 and included the first three singles plus a single especially done for the box. "After All These Years" included an interview with Angela Pulvirenti plus "Diorama" track by track. A film clip was also recorded for the song.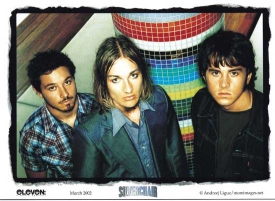 A tour was scheduled for that year, but there were doubts surrounding Daniel's crippling condition – reactive arthritis. But his recovery was speedy as hoped and everything went according to plan. The ARIA Awards was a fruitful evening for the trio, picking up six awards for their latest and greatest achievement. Another single was released out of the blue in April. "Across The Night" was a pleasantly unexpected surprise and saw Australian Hollywood actor Guy Pearce starring in the film clip. Two DVD releases of the same name came out in 2003. One followed the creation of Diorama, the other included the film clips to "Across The Night", "After All These Years" and a live version of "The Greatest View" recorded at the ARIA's.

Then the band went on an "indefinite hiatus" whilst the three followed other paths for a bit. Daniel worked together with famous DJ/Mixer/Producer Paul Mac to form The Dissociatives and record an album and few film clips, such as the frequently played "Somewhere Down The Barrel". Chris found himself producing for The Mess Hall, for which he was nominated for an ARIA that year. Ben had teamed up with keyboardist Wes Carr on a whim to form Tambalane, but they did, however, record an album, produced by Phil McKellar who produced silverchair's Tomorrow EP. Late 2003 saw the release of a live CD/DVD set which captured the Newcastle show earlier that year. There were 28 songs in total, and featured a double CD and double DVD of the event.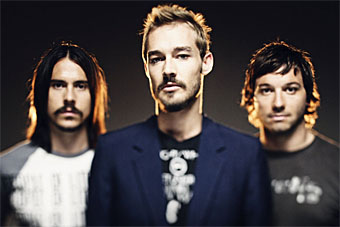 After a devastating tsunami hit Asia in 2005, the boys, their management, and other popular Aussie acts rallied together and held the hugely successful Wave-Aid benefit concert in Sydney. This ended up rekindled the spark silverchair had from the very beginning, so they decided to start preparing for what would be studio album #5. Going against a lot of the previous trends, they decided to fund the whole thing themselves, giving them full freedom to create whatever they wanted. Nick Launay was brought back in to share the producing duties with Daniel, and David Bottrill was re-hired as a mixer. Paul Mac once again leant his keyboard prowess to the album, and Van Dyke Parks re-emerged creating orchestral arrangements for three of the new songs.

The first single released from the new album was titled "Straight Lines" in March 2007. It was co-written with The Preset's Julian Hamilton, and debuted at #1 on the charts, which was for the first time since "Freak" in 1997. Much like Neon Ballroom, the lyrics had an initial sad tone, but finished on a high of positivity ("Lately I'm A Desperate Believer/But Walking In A Straight Line"). The band held a competition to see who could edit the coolest version of the film clip by posting several files of footage on MySpace that contestants could download to cut their clip. Finally, "Young Modern" was born later in March, and like all of their other albums, went straight to #1 on the charts, which meant they had more albums at #1 than legendary bands like Cold Chisel, who had four #1 albums. Containing elements from all four of the previous studio albums, "Young Modern" created a distinctly different, yet still somewhat familiar, atmosphere to what had been done before.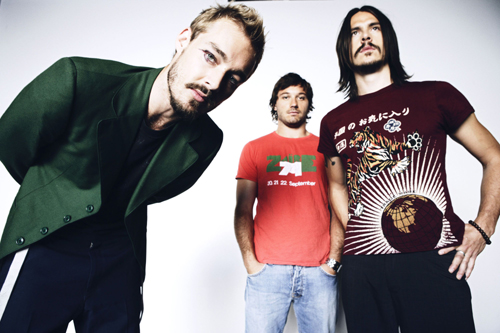 In June, silverchair toured with popular Australian band Powderfinger on the "Across The Great Divide Tour", which also included acts like John Butler, Missy Higgins and Troy Cassar-Daly. It was to raise awareness of the disturbing 17-year life expectency gap between Indigenous and non-Indigenous Australian children, and had made the bands more popular than ever. Single number 2, "Reflections Of A Sound", was a single released only in Australia in July 2007. A clip was filmed for the song in Queensland with heavy "De Stijl" art movement influences. The rest of the world then received single number 2 (Australia's third single), "If You Keep Losing Sleep".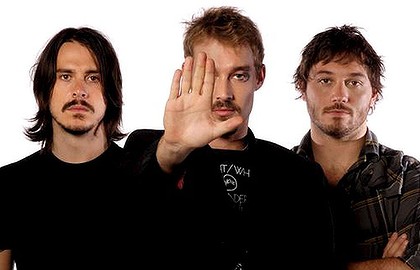 Released in October, "If You Keep Losing Sleep" climbed to #16 on the singles charts, and legendary music guru Molly Meldrum has been quoted saying the video for the song is "the best video I've seen from Australia ever", featuring a lot of cool lightning special effects. And once again, the guys cleaned up at the 2007 ARIA Awards ceremony, snagging a record six ARIAs, including "Album of the Year", and APRA "Songwriter of the Year" for Daniel for a phenomenal third time, making him the first person in history to achieve this. "Mind Reader" was released as a digital download in February 2008 and would be the last single to be released from Young Modern. It was co-written once again with Julian Hamilton, and it has been said that it "fitted in well with the band's heavier rock past". There were rumours circulating in 2009 that there was to be a new silverchair album, which again would be different from everything else, but they were later quashed in 2010 when the band started pursuing other interests.

Then, on the 11th of May 2011, the news came. silverchair were to announce an "indefinite hibernation", where they would be doing their own thing "for the foreseeable future". They released a statement on their official website, chairpage, saying that "Despite our best efforts over the last year or so, it's become increasingly clear that the spark simply isn't there between the three of us at the moment", and that "Today we stand by the same rules now as we did back then ... if the band stops being fun and if it's no longer fulfilling creatively, then we need to stop". Eighteen years, five studio albums, twenty two singles, hundreds of concerts, maybe thousands, millions of fans. So much joy, so much success. So much music created, and so many memories made. They have well and truly cemented their place in the history books. They even broke a few records (and more than a few hearts) along the way. Truly inspirational, truly phenomenal, truly legendary. And remember - they haven't ruled out ever re-uniting for extra special occasions, and I personally won't rule out a possible one-off re-union tour sometime down the track.......



"Welcome to the Closing".